It is adedicated production workshop for insulin analogs, which is an intermediatetransition platform based on research and development to large-scaleproduction. At present, the total construction area is about 500 square meters,of which the area of Class C clean area is about 300 square meters. The 5workshop has a series of production functions from primary seed culture,secondary seed culture, fermentation, cell disruption, extraction,renaturation, low-pressure purification, high-pressure purification and so on.
The fermentationsystem is a fully automatic computer control system, which can meet theautomatic control of dissolved oxygen, pH, heating, and cooling. The controlsystem has audit tracking and non-changeable functions, which is in line with21CFR PART11.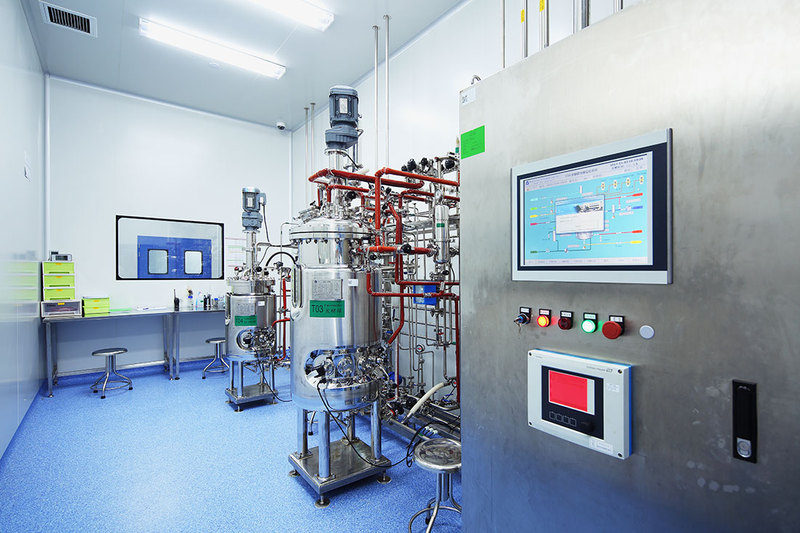 The high-pressure homogenizer uses instantaneous high pressure and thepressure can be as high as 100 MPa to break the cells. After the cells arebroken, the inclusion bodies are released from the cells, and the inclusionbodies can continue the subsequent operations.